Navigating the Seas of Digital Marketing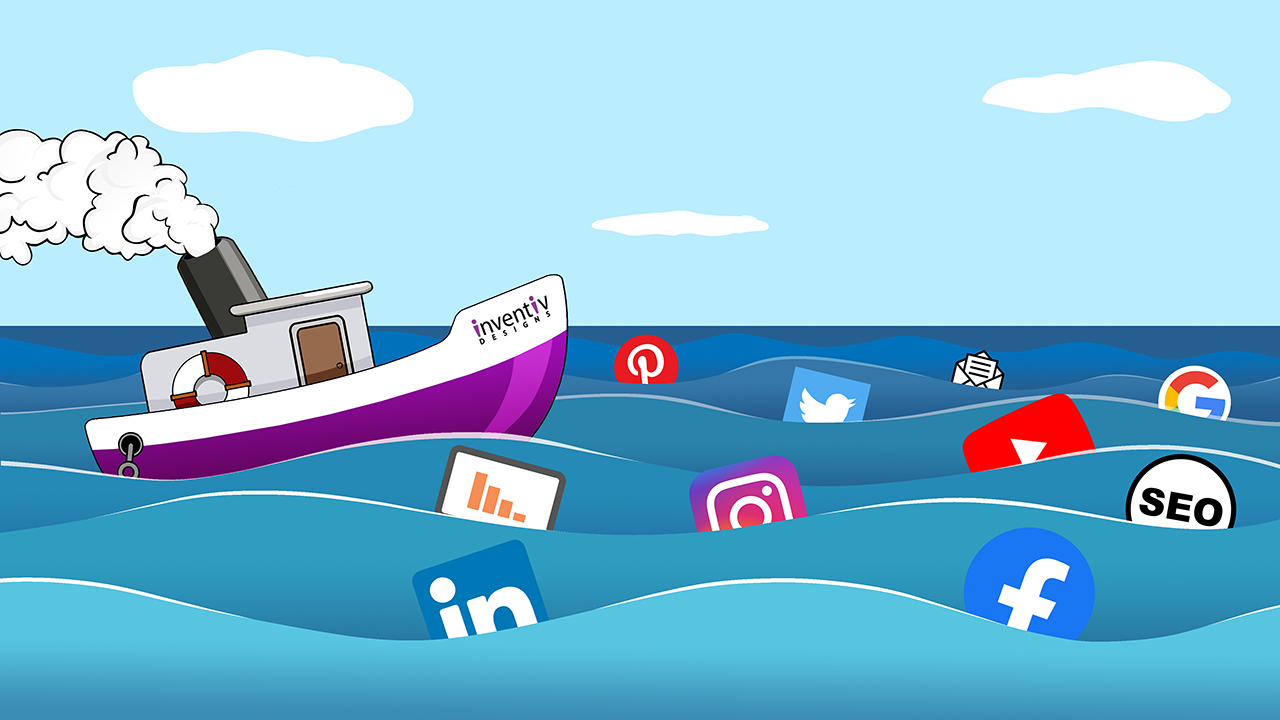 As our world adjusts to the times we live in, people gather their purchasing information digitally. From curbside pickup to virtual doctor visits, the digital age is here to stay.
Let's face it; what worked in the past just doesn't cut it today. Cold calling is typically politely ignored. Direct mail can be like pouring money down the drain. And with trade shows and foot traffic severely curtailed this past year, it has been challenging to connect with people in a meaningful way.
Most businesses were not prepared for the digital demands implemented during these times and are now looking towards the sea of digital platforms to reach their customers.
Digital marketing is the sea of internet platforms used to connect with existing and potential customers. There are a variety of ways to get your business into the public eye. By implementing digital marketing to attract and retain customers, companies are seen as trendsetting industry experts and leaders. Digital marketing also gives you the ability to start small and expand quickly. And it is quick and easy to replace content based on consumer feedback.
Here are the types of digital marketing you will encounter:

Inbound Marketing
Inbound marketing is all about placing your content where prospective consumers get their news and information as they navigate the internet researching products and services. Then, you steer them toward your company's website, contact information, or social media presence.
Content Marketing
Content marketing involves providing information to your customers that may be more comprehensive than an advertising or typical social media post. The most common forms are the use of blog posts, whitepapers, infographics, and online brochures. Content marketing is an excellent way to establish yourself as an industry expert.
Social Media Marketing
This branch primarily deals with posts, whether on Facebook, Instagram, Twitter, Pinterest, you name it! Regular posts with exciting tidbits, stunning photos, and interactive questions help maintain relationships with existing customers while courting new ones! Once you have a solid following on Facebook, the integration of Facebook Ads further enhances your sales efforts!
Email Marketing
Email marketing is a way to establish and maintain a strong customer relationship. Emails can convert a one-time-buy into a regular customer.
Online PR
Just like print press releases, online PRs are statements, articles, and other web-based content that brings awareness to your product or service. Most print media publications now have a digital division, so one PR can do double duty!
Pay Per Click (PPC)
As the name suggests, these are paid advertisements on platforms such as Google AdWords, Microsoft Bing Ads, Facebook, LinkedIn, and Twitter. Too many businesses jump into the Google pond without a DIGITAL MARKETING STRATEGY and end up discouraged with the amount of time and money invested only to not see any return.
Search Engine Optimization (SEO)
SEO is the art of making sure your content comes up consistently and near the top of internet searches. Through the use of keywords, your content is "marked" behind the scenes. SEO also involves fine-tuning your website and related media to make sure your content can be found in order to convert traffic into leads.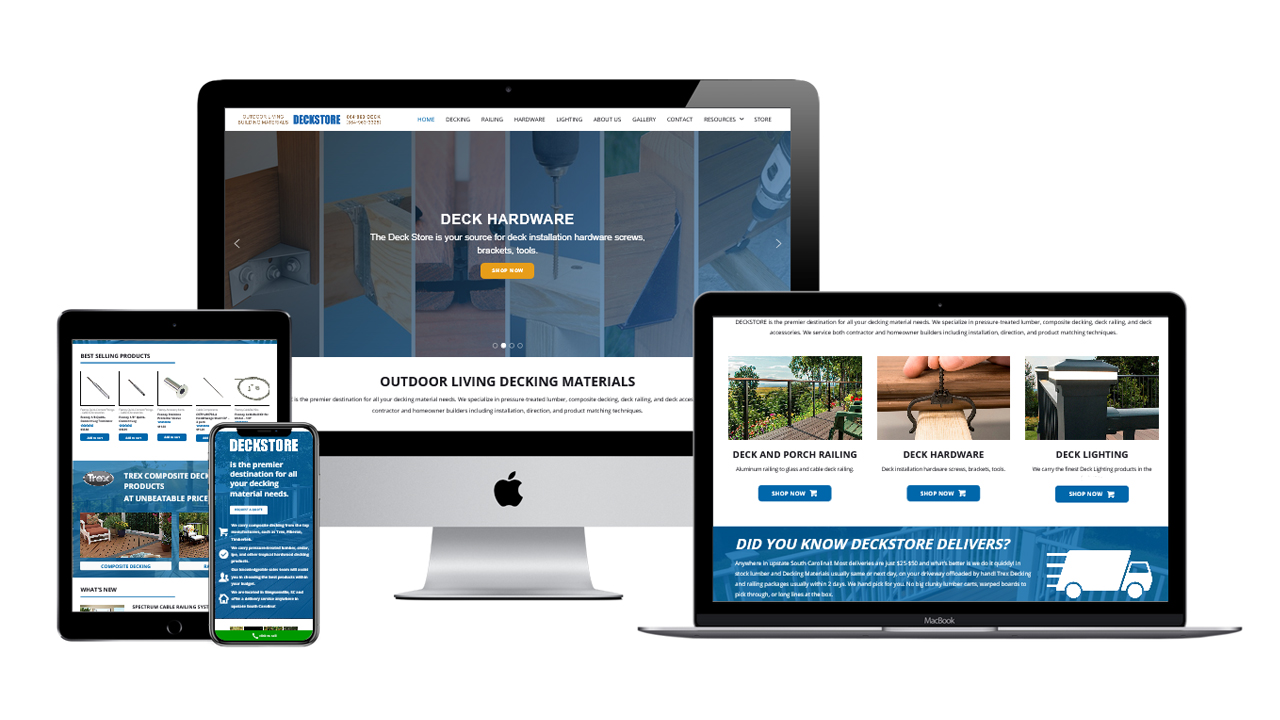 We Will Help You Navigate!
You may already be doing a great job at regular social media posts but are a little intimidated by the ads– how they work or how to choose your reach. Or, you have a sturdy customer email list but need help launching a periodic newsletter – writing content, creating video links, and general layout. Inventiv Designs will brainstorm with you to create a customized digital marketing campaign that will build awareness, generate leads, and increase website traffic.
As a full-service marketing agency serving the building materials industry for over 20 years, Inventiv Designs has the expertise and resources to help you navigate the sometimes muddy waters of digital marketing. Whether this is your maiden voyage, or you are an old salt whose sails need trimming, our staff is ready, willing, and able to steer your business in the right direction. We'll draw you a custom map to get you where you are going!
At Inventiv Designs, we want to help you turn your digital marketing journey into smooth sailing.