Green Vay Decking Digital Marketing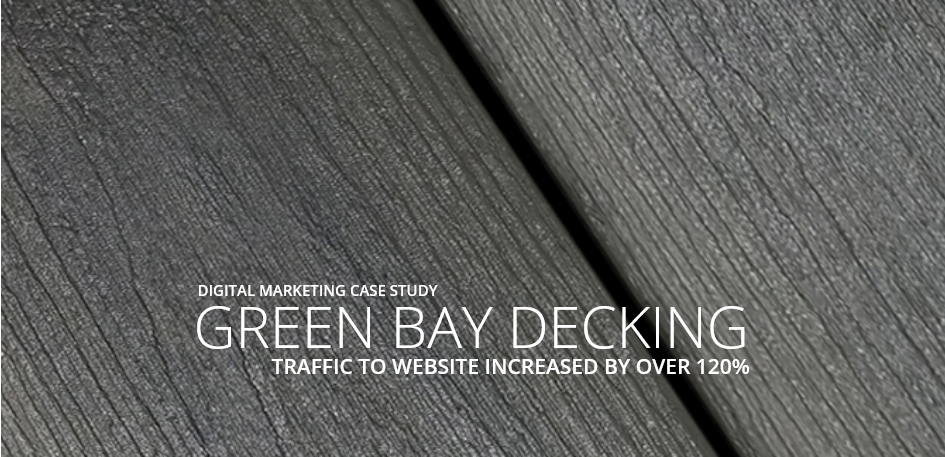 DIGITAL MARKETING • NATIONAL SEO • SOCIAL MEDIA MANAGEMENT WEBSITE DESIGN • CONTENT MARKETING • EMAIL MARKETING • PPC
Digital Marketing Study |
Green Bay Decking
is a well-established brand that was in need of a more up to date website that would be a source for gathering leads and building brand awareness.
We started with a fresh build on there website and added in a few new items to improve conversions. This included a way to order samples and request a quote directly from GBD. Once the website was completed the next phase would be to drive traffic to the website. This phase included a aggressive digital marketing, email marketing, social media, promo videos and SEO campaign.

The company's history is built on science. A strong campaign on the science behind the product was developed. We started with assembling this key messaging and leveraged this content as the foundations of the marketing.
The other key attribute we add fuel to was there water draining Duxxbak decking. This product generates a lot of interest to people looking to have a dry space under the deck. A monthly program was established to build the awareness the history and the science behind all the decking products and educational content. The content is shared and promoted via the website, e-blast, promo videos, paid ads and social media.
The overall outcome after a new website and a monthly digital marketing campaign Green Bay Decking has seen an average of monthly traffic increase of 120% page views go from 8700 to 14,000 with a bounce rate of only 42% and more importantly a substantial increase in new projects.

Whether you are considering an digital marketing strategy or already have an established online audience, Inventiv Designs can help you create and promote digital content to better reach your customers.
Digital Marketing strategically places the content your potential customers are looking for in the place they are looking for it. This can be dependent on where and how your target clients are getting there news and information.